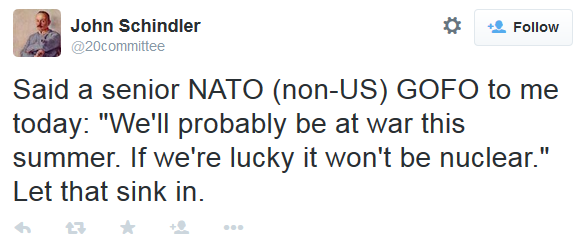 Meanwhile, the stock market's still over 18,000; there's that new
Star Wars
film in a few weeks, and Rand Paul has single-handedly stopped the bad ol' NSA from collecting your cell phone records. Meanwhile, ISIS remains on the march; China has become increasingly aggressive in its posturing, and the GOFO's comments are almost certainly a reference to Mr. Putin and his ambitions. But the masses can't be bothered, and their elected leaders don't want to admit how bad the situation really is.
It was the same way in the summers of 1914 and 1939. Unfortunately, we don't have a Churchill to sound the clarion call this time around and even if we did, he or she would be dismissed as a crank, bigot, homophobe or any other label required to shut them up.
Among the day's more important stories (as determined by our betters in the MSM):
Kendall Jenner almost had a wardrobe malfunction!
Sleep well, America.